What a beautiful outdoor boudoir session! We love all the green and how it accents so well against this ladies delicate lingerie set that she wore for this shoot. The statues lend some sensuality and romance, making it an old world shoot for the ages.
from the photographer, Whitney: This shoot takes place in the Gardens of Versailles, these breathtaking alleys of hedges and flowers provide a timeless backdrop and atmosphere. We wanted to recreate the sensation of the Court of Versailles in a modern way: ladies used to wander into the gardens to display their new attires. Flawless and modern, the dress by Catherine Langlois re-creates this dream like ideal. The translucent layer adorned with a pink and mauve pattern – which echoes on Cindy's makeup by Maya Goldenberg.
Delicate lace creates a sophisticated flower pattern on The Lace Atelier lingerie, surrounded by a flawless white négligé. The lines created by the rows of hedged, fountains, statues and columns were perfect to play with textures and a natural palette of deep greens, gold, white, brown and pink.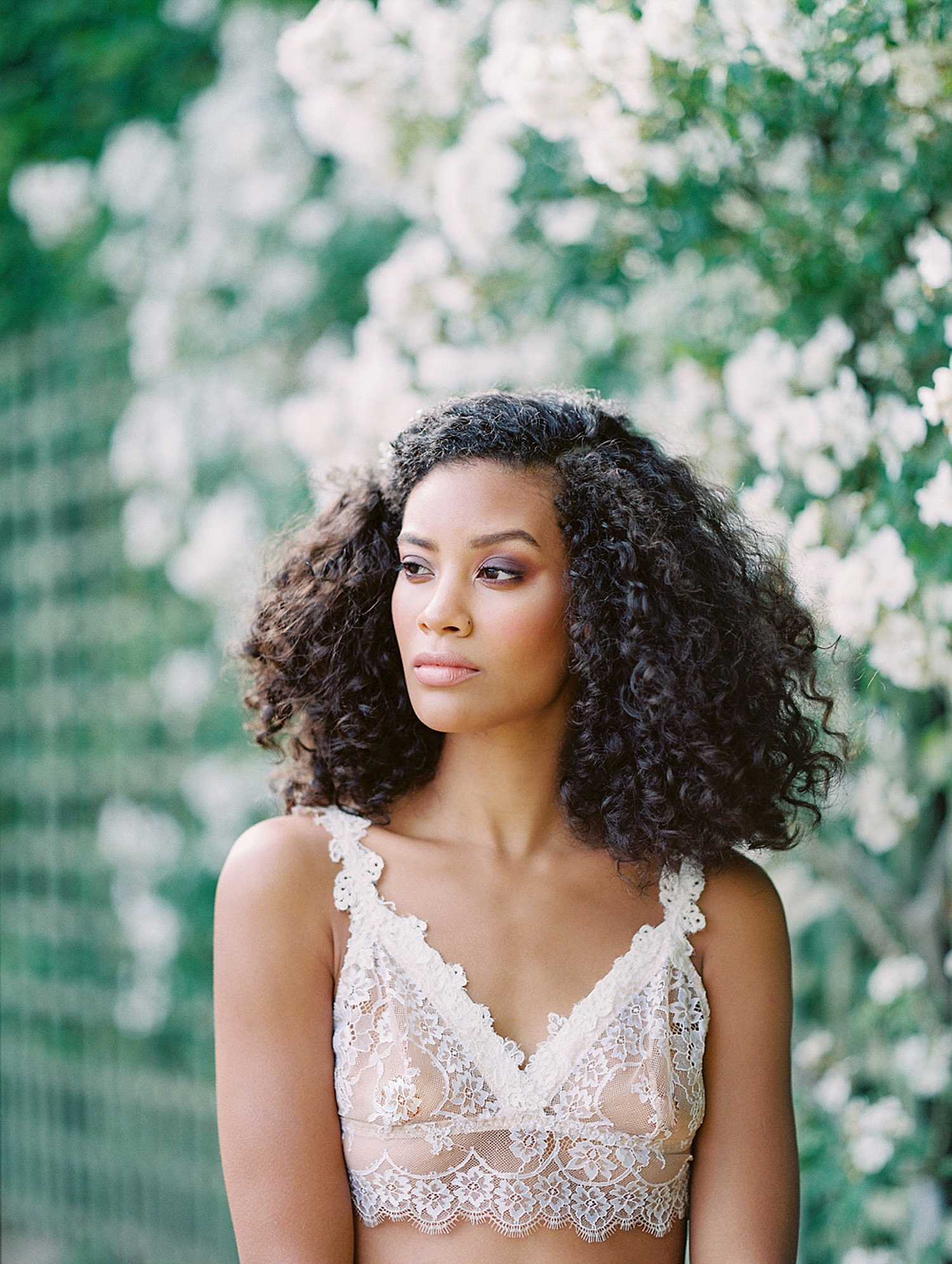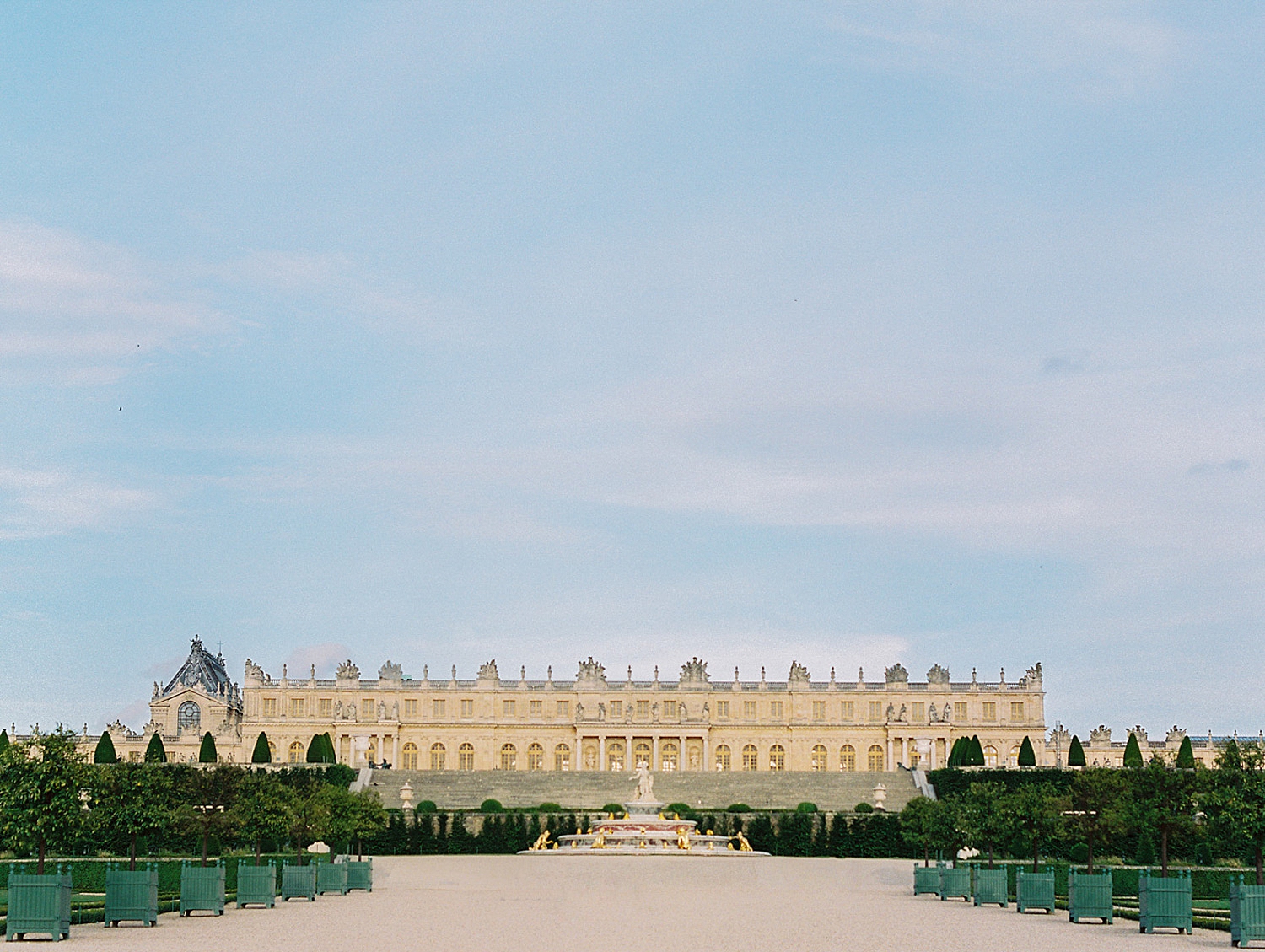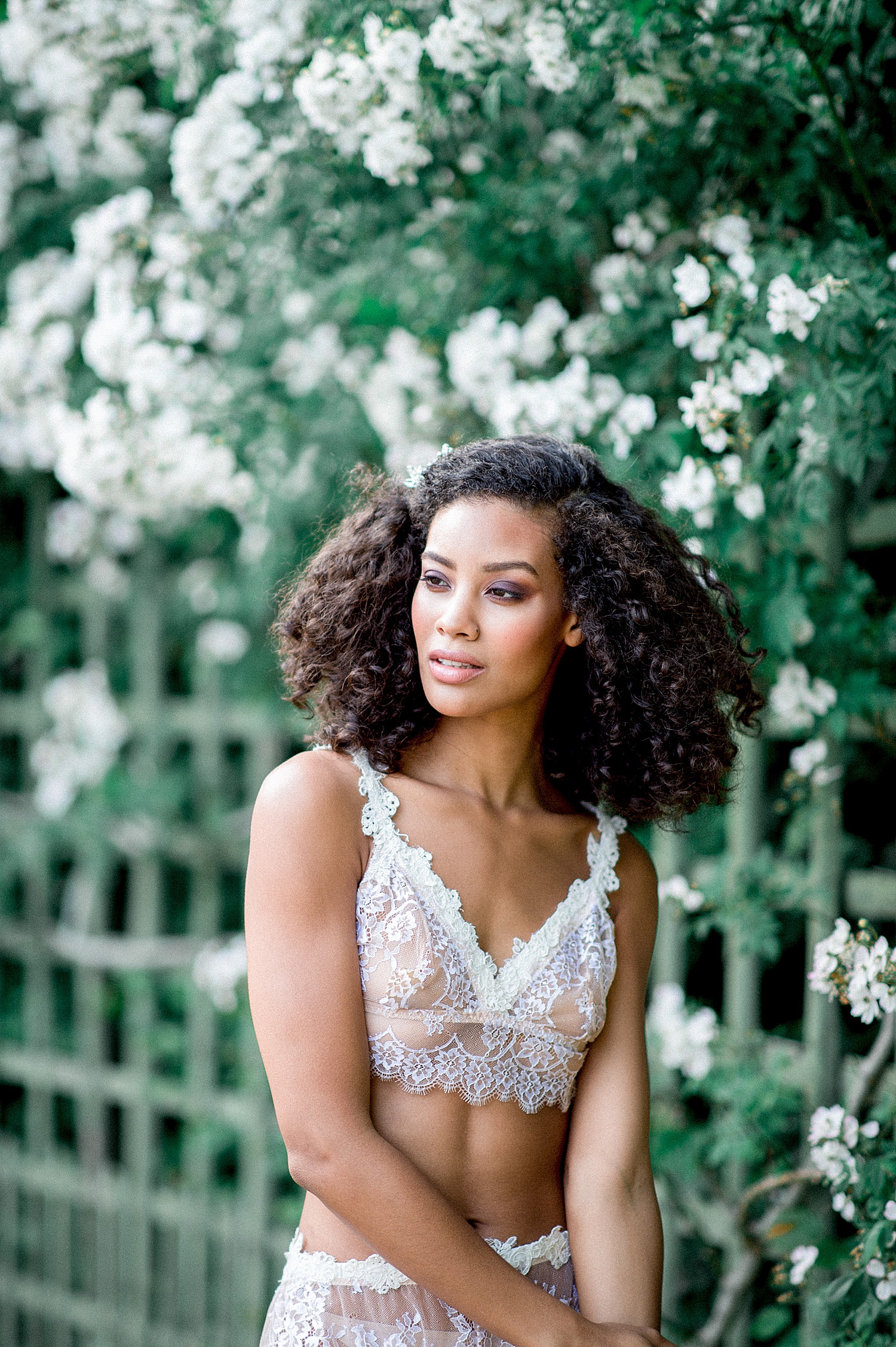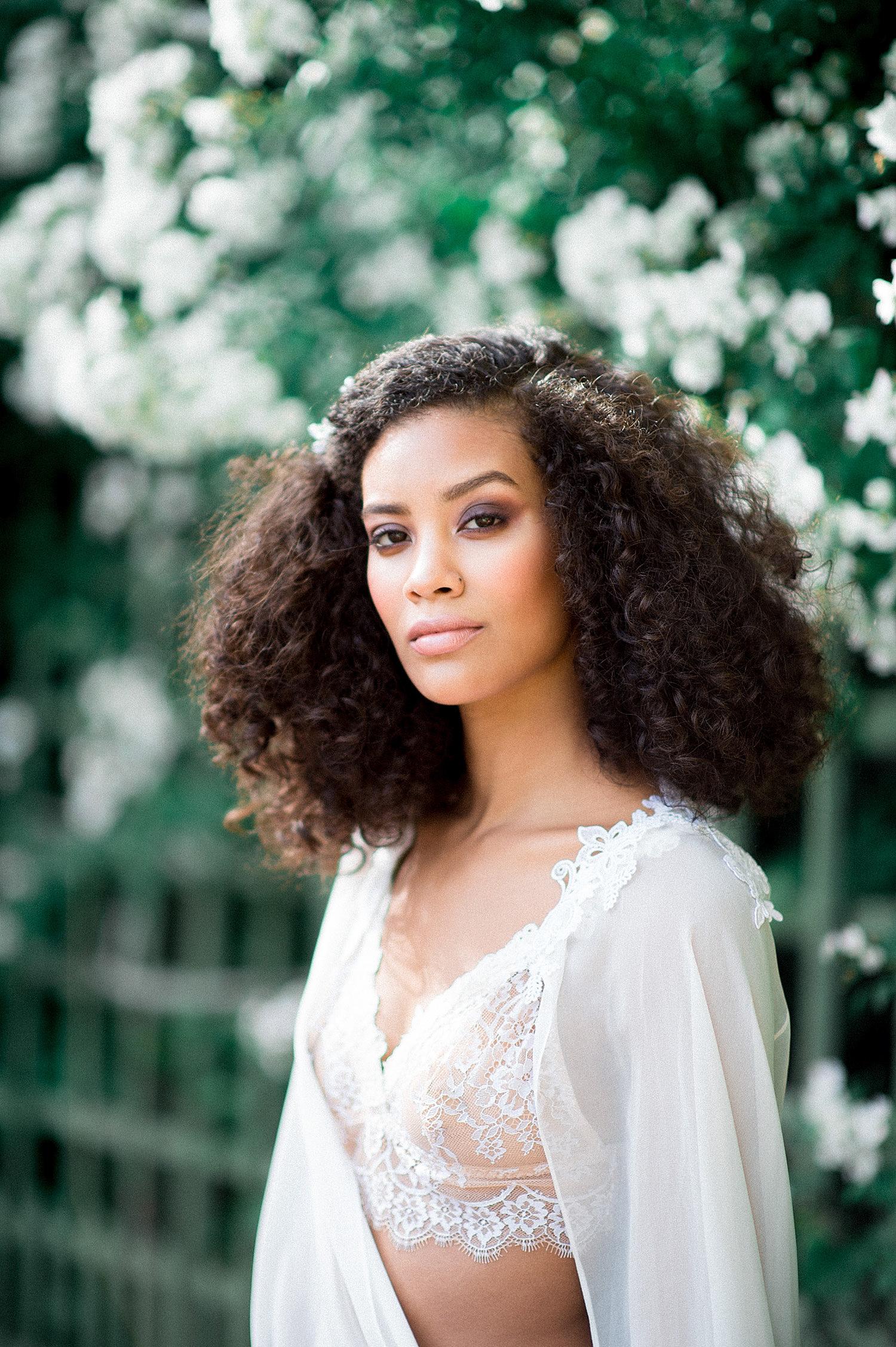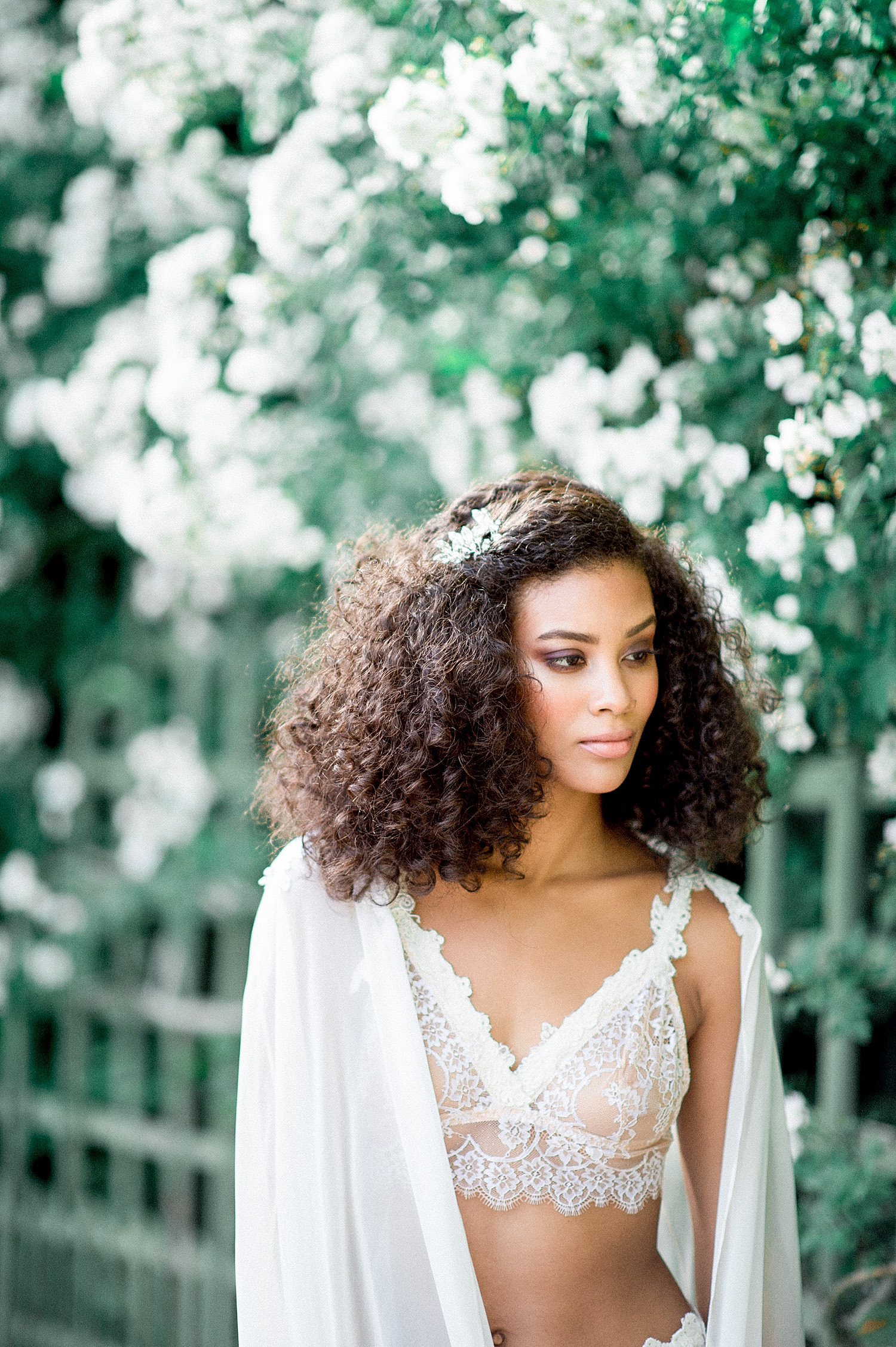 Photographer: Whitney Heard
Stylist/Designer : Gowns – Catherine Langlois
Wardrobe/Lingerie wear: The Lace Atelier
Model/Model Agency: Cindy Babin
HAMU: Maya Goldenberg Eco-Beauty Professional
Venue: Palace of Versailles
Film Lab: Goodmanfilm Lab